Professional Qualifications: Part 1 – Accounting
It is often expected and advised that anyone who is interested in the accounting profession obtain professional qualification from a recognised accounting body. This shows a level of technical expertise, provides a level of career security and various monetary benefits due to the multitude of opportunities available to these individuals.
Many accounting and business designations exist but they often have different membership requirements and benefits and some countries may not allow non-resident designations to practice in their country. Many countries (including Jamaica) also use membership to the appropriate national accounting body, inter alia  as a prerequisite for public practice. Three things need to be looked at when choosing a professional designation
Time
Cost/ Return on Investment
International Recognition.
Generally, I think the best way to decide between designations is to determine where you see yourself in 5-15 years. So for example if you think that you want to be in the US at some point your option would be to do the US CPA. However, if you decide that you want to travel to a Caribbean country or go to Europe you would also have the option of doing ACCA.
Accounting Designations / Professional Qualifications
In Jamaica ACCA (Association of Chartered Certified Accountants) is arguably the go to professional qualification for Jamaican accountants; however holders of the CPA (Certified Public Accountant qualification) from the United States of America are still highly regarded by employers. Many other designations exist such as the Canadian CGA, CA and CMA but these credentials have been subsequently replaced and unified by a new designation called the Chartered Professional Accountant (CPA – Canada).
Association of Chartered Certified Accountants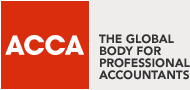 Time
Certain courses offered at University of the West Indies, Mona (UWI) give exemptions from some ACCA examinations. Accounting students can get up to a maximum of 7 (up from 5) exemptions if they do Financial Management II (MGMT3048) in addition to already compulsory Financial Management I (MGMT2023). This means that assuming a UWI student doing 2 papers in each sitting (starting December 2014) could complete the exams in 18 months (see tables below)
# of Exams taken every 6 months
Route Taken
Time Taken to Complete ACCA Exams (with UWI exemptions)
Papers
Month
Year
Time is takes
1
F7
F9
P1
P2
P3
P4-P7 (Choose 2)

December
June
December
June
December
June
December
Year 1
Year 2
Year 2
Year 3
Year 3
Year 4
Year 4
36 Months (3 Years)
2
F7 & F9
P1,P2
P3
P4-P7 (Choose 2)
December
June
December
June

Year 1
Year 2
Year 2
Year 3
18 Months (1.5 year)
3
F7 & F9
P1,P2 & P3
P4-P7 (Choose 2)
December
June
December
Year 1
Year 2
Year 2
12 Months (1 year)
| | |
| --- | --- |
| Fee Type | Cost (£) – British Pounds |
| Registration Fee | 79 |
| Annual Membership Fee | 81                                  |
| 2 Fundamental Papers | 93*2 (87 if early) |
| 2 Exemptions | 87*2 |
| 5 Professional Papers | 108*5 (100 if early) |
| Total Approximate Cost | £1,008 – £1,060 |
* These figures are based off 2014 exam date and do not contain ICAJ and other fees. See ACCA website for up-to-date fees: http://www.accaglobal.com/gb/en/employer/getting-started/employers-dates.html
International Recognition
American Institute of Certified Public Accountants (CPA)
Certified Public Accountants are licenced at the state level which means that there are different requirements for different states.
Typically accountants that seek to be qualified as Chartered Accountants in Jamaica do the Uniform Certified Public Accountant Examination through a state that does not have the 150 credit hour requirement (UWI's 3 year degree is less than 150 credit hours). Organisations such as CPA Tutors & Consultants prepare you for the examinations in as little as one year.
US states have recently been trending towards having the strict 150 credit hour requirement which basically means that you would have to do a master's degree in order to qualify. The other option is going to the US and doing a master's degree but then you would need to do the qualifying GMAT examination.
Educational Requirements: Obtaining 150 credit hours with a Baccalaureate Degree
Experience: 1-3 years
Mutual Recognition Agreements :

Canadian Institute of Chartered Accountants (CICA)
The Institute of Chartered Accountants in Australia (ICAA)
CPA Australia
The Institute of Chartered Accountants in Ireland (ICAI)
The Instituto Mexicano De Contadores Publicos (IMCP)
New Zealand Institute of Chartered Accountants
Hong Kong Institute of Certified Public Accountants

Exam Format: Computer-based, 4 Papers:

Auditing and Attestation (4.0 hours)
Financial Accounting and Reporting (4.0 hours)
Regulation (3.0 hours)
Business Environment and Concepts (3.0 hours)
See iPassTheCpaExam.com for more information on becoming a Certified Public Accountant.
Time
Maximum of 18 months (varies by state) to pass all four sections once the first section is passed
Cost
The exam is only offered in select countries namely USA, Japan, Brazil, United Arab Emirates, Lebanon and Kuwait therefore costs would include visa application costs, plane fare and possible hotel fares & accommodation.
Certified Professional Accountant – Canada
Canada has recently started the merger of three of its accounting bodies, namely: Canadian Institute of Chartered Accountants (CA), Certified General Accountants Association of Canada (CGA) and Certified Management Accountants of Canada (CMA), into a new designation, Chartered Professional Accountants. As this is a new designation not much information is available about it as they have not fully finalised the details of the merger.
See CpaCanada.ca for more information on becoming a Certified Professional Accountant.
The following two tabs change content below.
Auditor / Musician / Graphic Designer
Business Man & Knowledge Googler by Day, Graphic Designer by morning & Musician by night.
Latest posts by Shane Miller (see all)